The Faculty of criminal law's online meeting with new students class of k45
Update day: 30-09-2021
On September, 29th 2021, the Faculty of Criminal law, Hue University of Law, organized an online meeting with K45 first-year students.
Participating in this event, on behalf of the University of Law, represented Assoc.Prof-Dr. Doan Duc Luong the Rector; Assoc.Prof-Dr. Nguyen Duy Phuong, Vice-rector. On behalf of the Faculty of Criminal law, attended by Mr. Dean, Dr. Nguyen Ngoc Kien; Ms. Vice-dean, Dr. Ha Thi Le Thuy, and delegates from the faculty's sub-unit and all faculty lecturers.
On the sponsor side, there were Ms. Cao Thi Mong Dep, Chairman of the Board of Directors of Van Thanh Phat Hue Company Limited; Mr. Nguyen Minh An Director of PVI Hue Insurance Company; Dr. - lawyer Nguyen Vinh Dien, Director of Vinh Dien Law Office and Associate (Vinh City, Nghe An); VNPT Thua Thien Hue Company; Mr. Nguyen Khanh Vu, Chief of Office of Quang Tri Provincial Party Committee. The total amount of funding for valedictorian students and their families with challenging circumstances is 30,000,000 VND.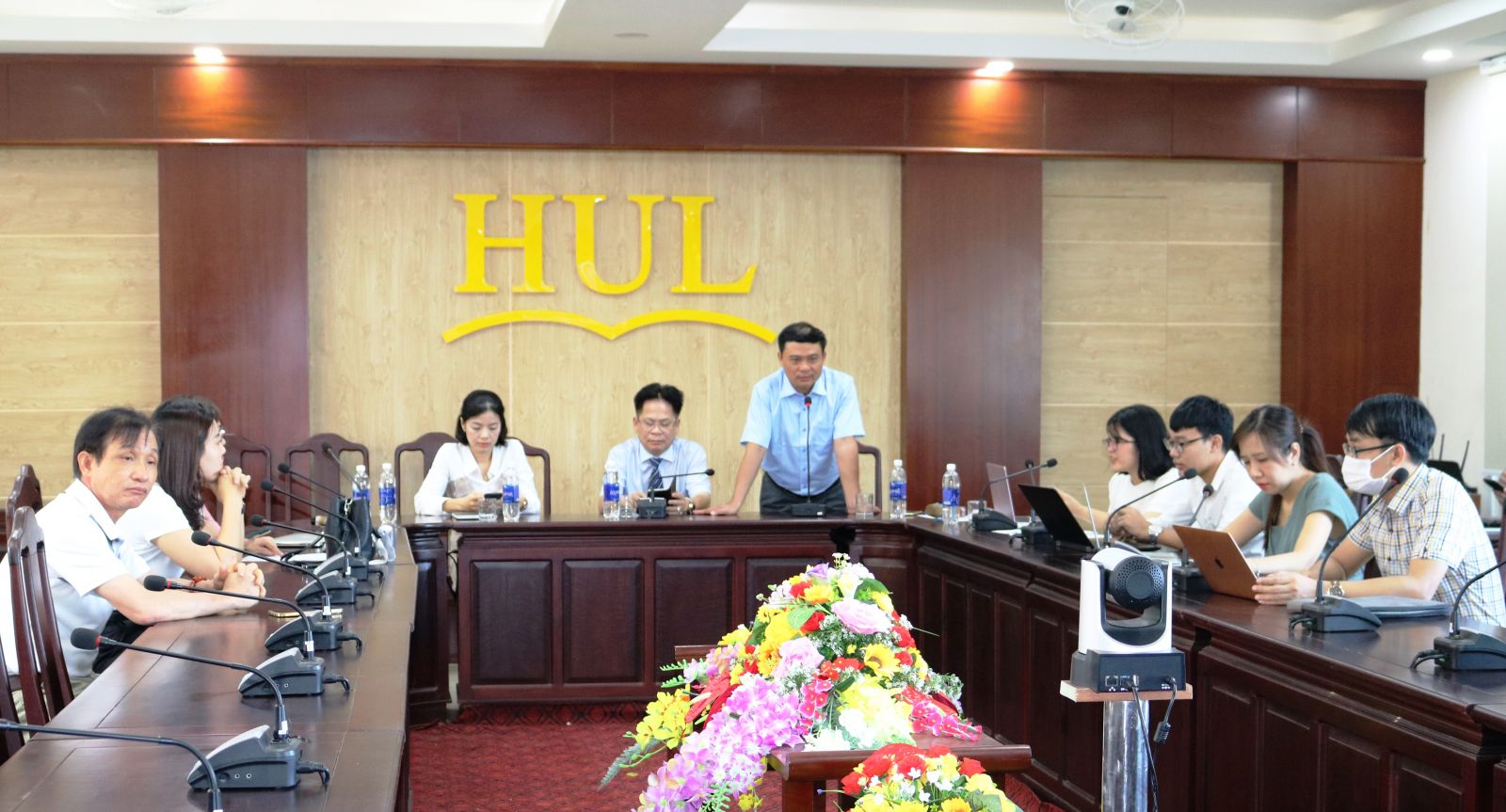 At the meeting, Dr. Nguyen Ngoc Kien, the dean of criminal law faculty, and Dr. Ha Thi Le Thuy, vice-dean, gave their speeches. First, they congratulate the young people who have passed the 2021 high school graduation exam with high scores to officially become new students of the Criminal Law Faculty of the University of Law. They also pointed out that students who enter the Faculty of Criminal Law to learn, making their dream come true is their aspiration and the pride of their family and society. The University of Law is pleased to welcome new students and is proud to be the place to send dreams and ambitions; it is a place to practice virtue, practice talents, and experience the most beautiful moment of youth.
The meeting ended in teacher-student love full of faith and hope.